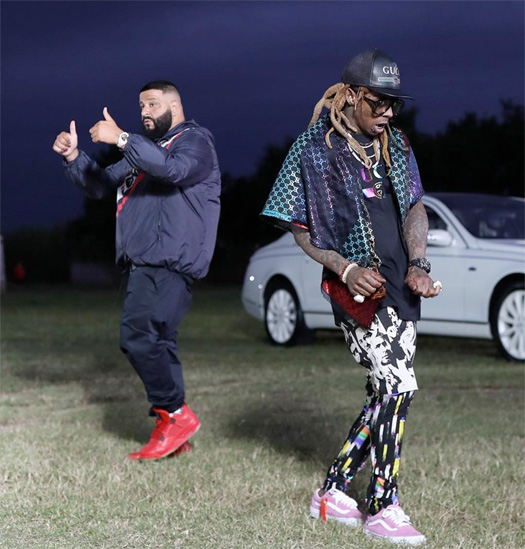 DJ Khaled and Jadakiss recently had a conversation on #BeApp, which you can check out below.
During their discussion, the two of them reflect on Lil Wayne's work ethic and how if they sent him a song, Weezy would always send his verse back before the night is over.
Also in their convo, Khaled recalls Tunechi recording 10 big features in front of him before then going on to record 2 more classics in "We Takin' Over" and "Brown Paper Bag" (Kiss also mentions he begged to get on this one)!