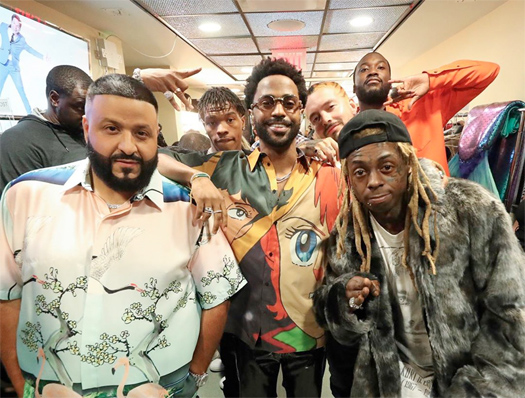 If you've heard "Lamar" off Lil Wayne's newest mixtape, No Ceilings 3, then you should of heard DJ Khaled make a special announcement.
At the end of the song, Khaled lets everyone know to "be ready for I Am Not A Human Being III, the album coming 2021″.
There are no more details about the forthcoming project except we know it will be released sometime next year! Are you happy Wayne is making another album in the IANAHB series?