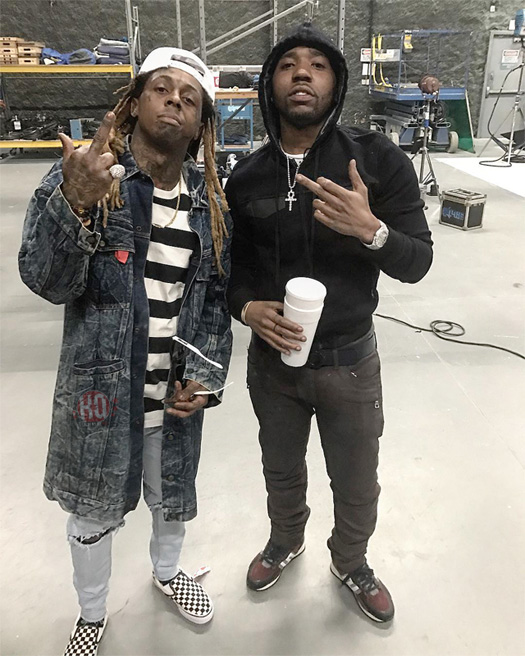 YFN Lucci recently participated in an interview with Ferrari Simmons and Fly Guy DC on Streetz 94.5 radio station in Atlanta.
Around the 7:30 mark, Lucci confirmed he has a new song with Lil Wayne, but it will not appear on his Wish Me Well 3 project.
You can check out the full conversation in a video after the jump below. YFN also speaks on dating Wayne's daughter Reginae Carter!