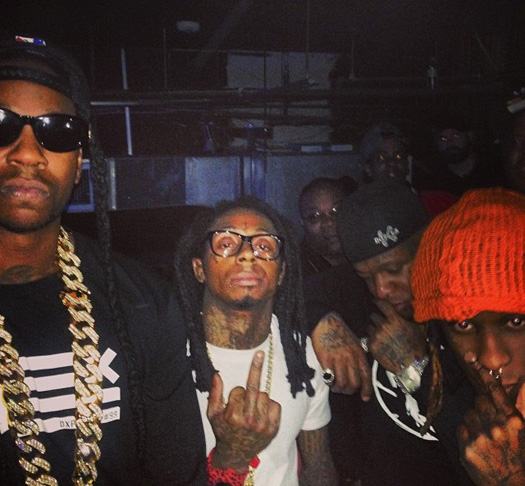 A few days ago, we first saw Young Thug share the story of how Lil Wayne ignored him when they met for the very first time, and now we can check out Thug's full interview on episode 93 of Gillie Da King and Wallo267's "The Million Dollaz Worth Of Game" podcast.
Inside their conversation, Thugger mentioned his dream opponent in a VERZUZ battle would be Weezy: "It would probably have to be like [Lil Wayne]. Because you got to think… we got to talk about influence. We got to talk about everything. We got to talk about everything. It's not just about no rap. You got to understand, as rapper, as hip-hop artists, you can only go so far. I always just focused on the next level."
The Atlanta rapper also revealed in the interview that he has his idol Tunechi's name tattooed on his arm. You can check out the full 1-hour long podcast in a video after the jump below! Would you like to see a Tune vs. Thug VERZUZ battle? Personally, I can only see one easy winner haha!