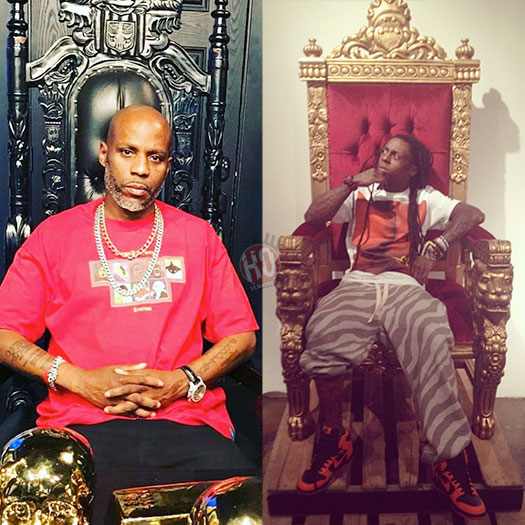 DMX recently sat down with N.O.R.E. aka Noreaga and DJ EFN for an interview on the newest episode of their "Drink Champs" podcast that you can watch below.
At the 27:15 mark of their conversation, DMX revealed he has a new Lil Wayne feature for his upcoming currently untitled album, as well as features from Pop Smoke, the Griselda boys, Usher, Bono, Alicia Keys, The LOX, and Snoop Doog.
If you recall back to a few months ago in October, Wayne mentioned in an interview himself that he had just recorded a new verse for DMX, so this will more than likely be the feature the New York rapper is talking about! Are you looking forward to hearing a X and Weezy collaboration?