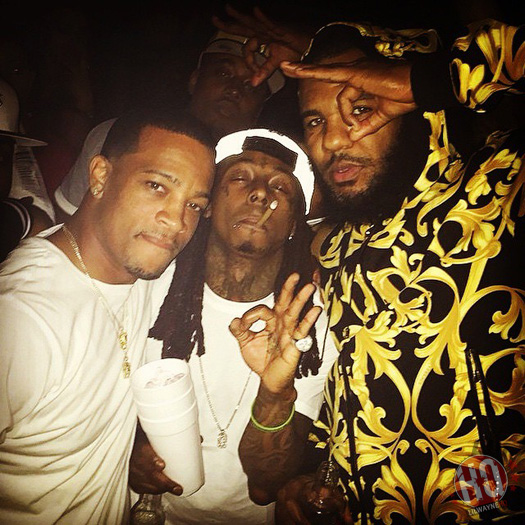 The Game recently took to social media to name his top ten best rappers alive list, which included Lil Wayne at No. 3.
Above Wayne were JAY-Z and Nas while the rest went as: Eminem, Kendrick Lamar, Snoop Dogg, Drake, Andre 3000, J. Cole, and Lil Baby.
The Compton rapper also mentioned that he would be able to go bar for bar with all of the names above! What do you think of Game's top 10 best rappers alive list?
My top ten best rappers alive list in order (Not including myself)

1. Jay-Z
2. NAS
3. Lil Wayne
4. Eminem
5. Kendrick
6. Snoop Dogg
7. Drake
8. Andre 3000
9. J. Cole
10. Lil Baby

(And by the way, I'll go bar for bar with anybody on this list)
My top ten best rappers alive list in order (Not including myself)

1. Jay-Z
2. NAS
3. Lil Wayne
4. Eminem
5. Kendrick
6. Snoop Dogg
7. Drake
8. Andre 3000
9. J. Cole
10. Lil Baby

(And by the way, I'll go bar for bar with anybody on this list)

— The Game (@thegame) May 6, 2021