Ballin' Video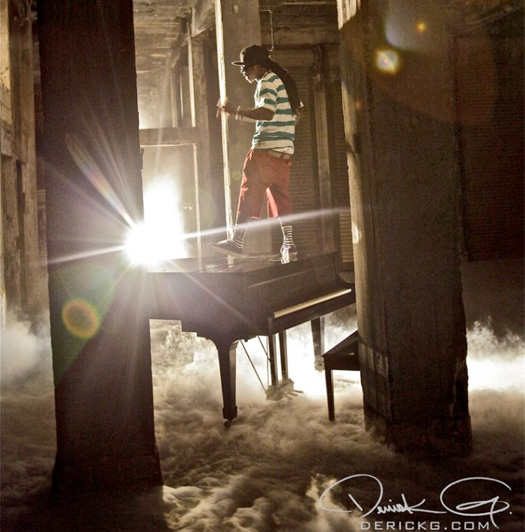 On July 10th, 2011, Young Jeezy released his "Ballin'" music video featuring Lil Wayne. You can view more information about the clothes and accessories Weezy was wearing in the visual below: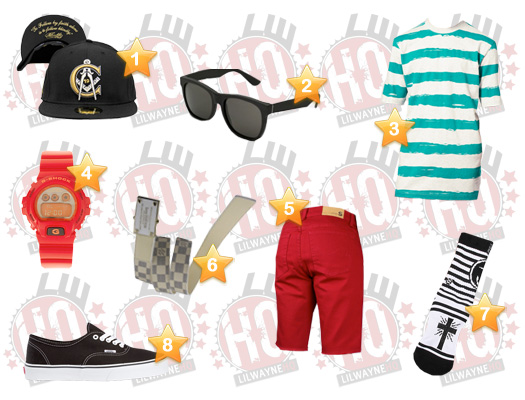 Where to find the items:
1. Black & Gold Compass Fitted Hat
Brand: Frank's Chop Shop
Price: $50.00
Purchase: Frank's Chop Shop
2. Matte Black Sunglasses
Brand: Super
Price: $126.00
Purchase: Eye Goodies
3. Strokes T-Shirt
Brand: The Hundreds
Price: $25.80
Purchase: ASOS
4. Red DW-6900CB-4ER G-Shock Watch
Brand: Casio
Price: $153.24
Purchase: Zee & Co.
5. Red Cut-Off Denim Shorts
Brand: Solo
Price: $35.99
Purchase: eBay
6. Beige Plaid Belt
Brand: Louis Vuitton
Price: –
Purchase: Only sold at Louis Vuitton stores.
7. Fin Co High Socks
Brand: Stance
Price: $20.16
Purchase: Prime Delux
8. Black Canvas Authentic Shoes
Brand: Vans
Price: $45.00
Purchase: Vans