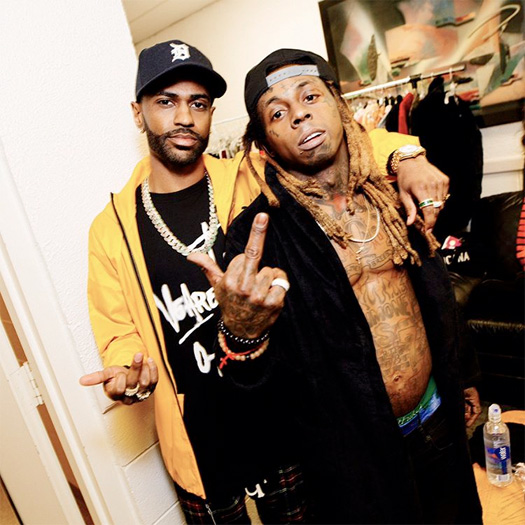 Big Sean recently complimented Lil Wayne on social media by saying he changed rap forever, and now he has done an interview with MTV to elaborate on his praise for Wayne.
The Detroit rapper talked about Weezy's verse on their collaboration "Deep", revealed he used to ride to school bumping Dedication, Tha Carter and 500 Degreez, and mentioned he is "one of the biggest Lil Wayne fans in the world".
Before they changed subject, Sean also added "and that Carter V on the way too, he told me to say that", which is hopeful news! You can watch their conversation in a video after the jump below!