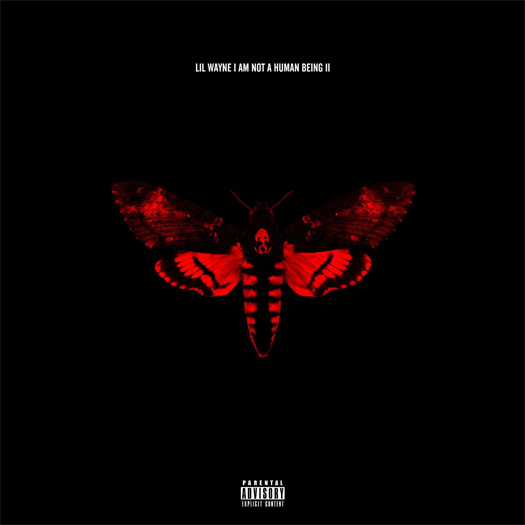 Lil Wayne's tenth studio album, I Am Not A Human Being II, has officially been released worldwide today. Show your support for Weezy F Baby by purchasing a copy (or more) from your local music store, iTunes, or Amazon.
If you order the deluxe edition of I Am Not A Human Being II, you will get 3 bonus songs: "Lay It Down" featuring Cory Gunz and Nicki Minaj, "Hot Revolver" featuring Dre, and "My Homies Still" featuring Big Sean. You can also buy the album from Target and that will include a bonus track called "Shit Stain".
Hit the jump to view some scans from Tunechi's I Am Not A Human Being II album packaging and click here to read the lyrics from the project.