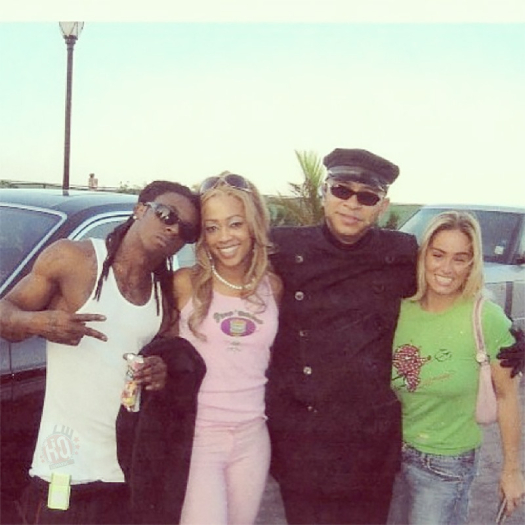 For #ThrowbackThursday today, here is some footage of Lil Wayne on the red carpet at the 3rd annual Vibe Awards in Culver City, California back in November, 2005.
Tunechi walked the red carpet backstage with his current girlfriend at the time, Trina, and his Young Money artist at the time, Curren$y. He also did an interview with Fonzworth Bentley from E! and gave a shout out to Christopher El Bueno from Dashboard Entertainment.
At the end of the #TBT clip, which you can watch down below, Weezy announced his next single off Tha Carter II would be "Grown Man". I'm not too sure what made them change their mind as we all know that "Grown Man" was never made into a single even though I personally think it would have been a great choice! Would you of liked to see it as a single?