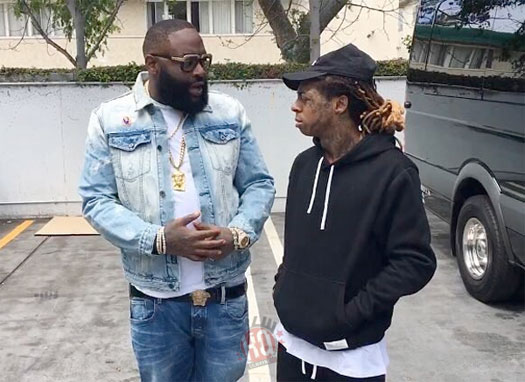 Rick Ross has both Lil Wayne and Pusha T featured on his "Maybach Music VI" collaboration, which will appear on Rozay's upcoming Port Of Miami 2 album, due to drop on August 9th.
This is certainly going to be an interesting collabo since Tunechi and Pusha are not friends at all and have been beefing since 2006. Click here to see a more detailed view of their feud.
The news came from TV writer and producer, Bonsu Thompson, who attended Ross' album listening session on Monday evening. Even though the tweet has now been deleted, he did write on the social media platform the following:
"Yeah #portofmiami2 is hands down one of Rick Ross' finest bodies of work (front to back). Last qtr of album may be the most lyrical: Drake goes dumb ("Black Roses"). And Maybach Music VI feat Weezy and Pusha."
In a Twitter DM to myself, DJ Folk also confirmed this news. If you can recall back to 2009, Tune was also featured on Rick's "Maybach Music II" song with Kanye West and T-Pain! Are you looking forward to hearing "Maybach Music VI"?