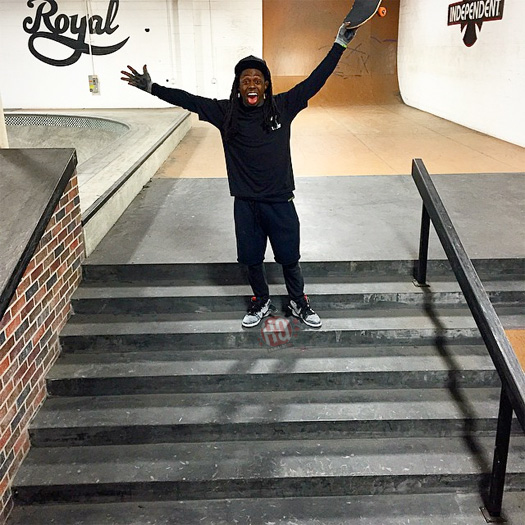 On early Tuesday morning, Lil Wayne had another skateboarding session at Brandon Biebel's private indoor skatepark in Los Angeles, California.
During this skating session, Tunechi bust out a frontside 180 down a 7-step stair set to show everyone that he is indeed improving on a skateboard.
You can watch footage of it all go down in the clip below. Once Weezy F Baby does the trick, everyone seems to be relieved!