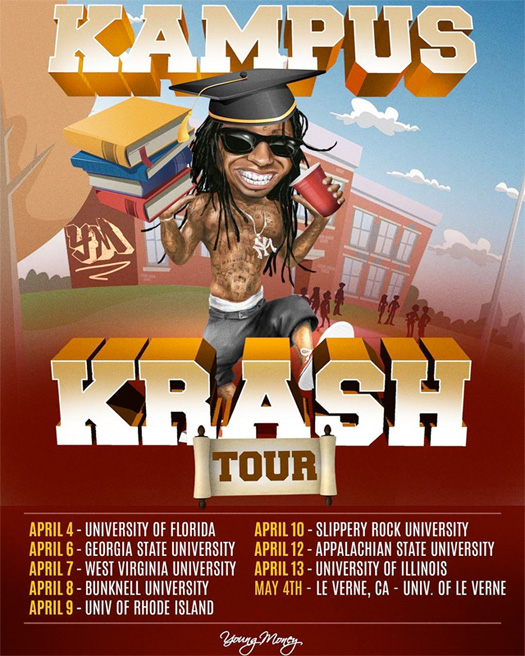 After first hearing about this tour earlier this month, Lil Wayne has now released the dates and locations for his "Kampus Krash Tour".
The 1-month tour will kick off in Florida on April 4th and finish in California on May 4th. It will also include stops at Appalachian State University, West Virginia University, and University Of Illinois.
You can check out a list of dates and venues for Weezy's upcoming "Kampus Krash Tour" on the flyer above!