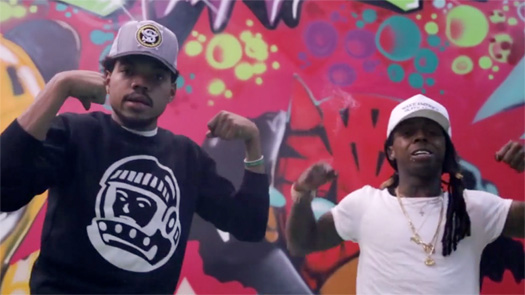 Chance The Rapper recently sat down with Sean Evans for an appearance on the "Hot Ones" series, which is where celebrities answer questions while eating spicy food.
At the 17:15 mark of their conversation, Chance was asked who has the most fascinating recording process in the studio out of people he has worked with including Lil Wayne, Kendrick Lamar, Ed Sheeran, and Justin Bieber.
The Chicago artist ate some spicy chicken wings and answered Wayne by revealing that he just stood behind him very quietly in a corner during their previous studio sessions! You can check out this interview after the jump below!