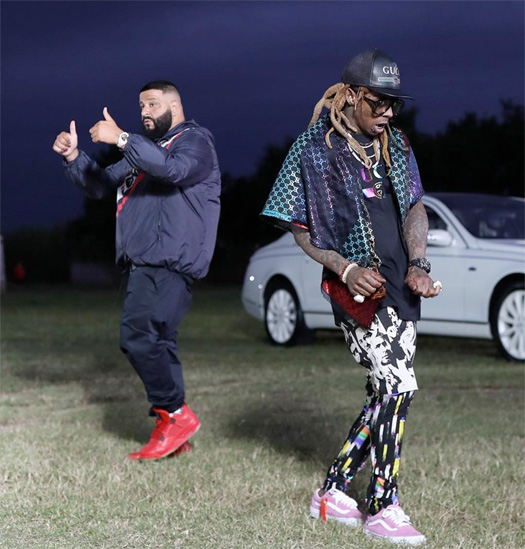 DJ Khaled has shot a music video for an upcoming single off his Father Of Asahd album, due to be released this year, and it will feature Lil Wayne.
There is currently no word on if anyone else will be featured on the song, but you can check out a photo of the two of them on set of their video shoot above.
If you didn't already know, from 2006 to now, Wayne has been featured on 10 out of 11 Khaled albums. The only project he wasn't featured on was We Global!