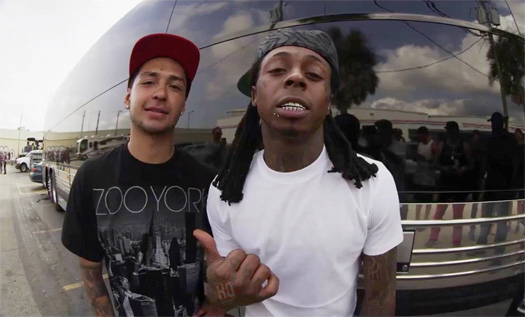 Professional skateboarder Chaz Ortiz recently chopped it up with Rolling Stone for an interview and during their conversation, he spoke a little bit about Lil Wayne.
Chaz confirmed that he has both skated with Tunechi and watched him record in the studio, as well as spoke on how Tune receives a lot of hate for skating, reading a bunch of skating magazines in the back of his Bentley, and more.
You can read everything what Chaz Ortiz said about Wayne after the jump below. If you recall back to 2013, Ortiz also let Weezy tattoo his body!