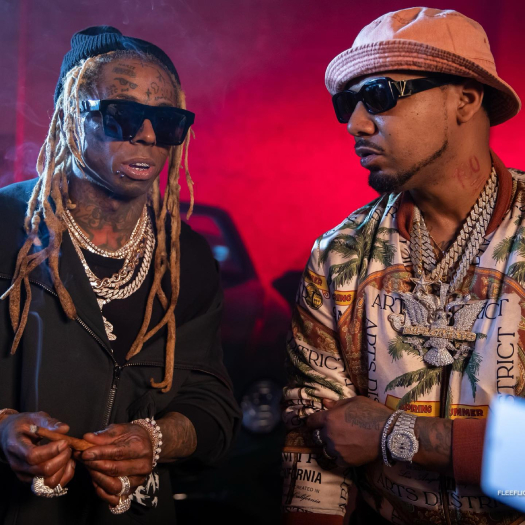 Juelz Santana was the recent guest on the "Drink Champs" podcast were he sat down with N.O.R.E. aka Noreaga and DJ EFN for a new interview.
At the 15:40 mark of their conversation, Santana gave a shout out to his "bro" Lil Wayne for "making an unexpected move" even though he says Wayne "never wants [the] praise".
Later on in the convo (52:15), Juelz chose Tunechi when asked to pick between Tune or Drake and at the 1:14:00 mark, he said that he recorded the I Can't Feel My Face joint album with Weezy when he was drinking the most lean he ever has in his life.
Before the interview wrapped up at 2:17:20, Juelz Santana mentioned he likes to call himself and Lil Wayne the "Blues Brothers", as well as talked about his influence on Wayne and vice versa. He even revealed they "always got music together". You can check it all out in the video below!