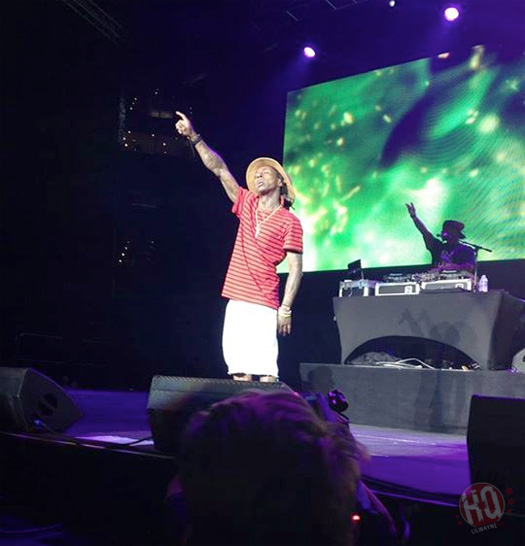 Lil Wayne performed live at KMEL 106.1's 2015 "Summer Jam" show on June 13th, which took place at the Oracle Arena in Oakland, California.
During his set, Weezy confirmed that he has now signed to his idol Jay Z's streaming service TIDAL after he was going through some "trouble" and "bullshit" with releasing his music at Cash Money Records, as well as that he can now and will be dropping some new music soon.
After telling the crowd this news, Tunechi then rapped his "Glory" single acapella and mentioned that he is "still the best rapper alive". You can check it all out in the video after the jump below, courtesy of Ivan!