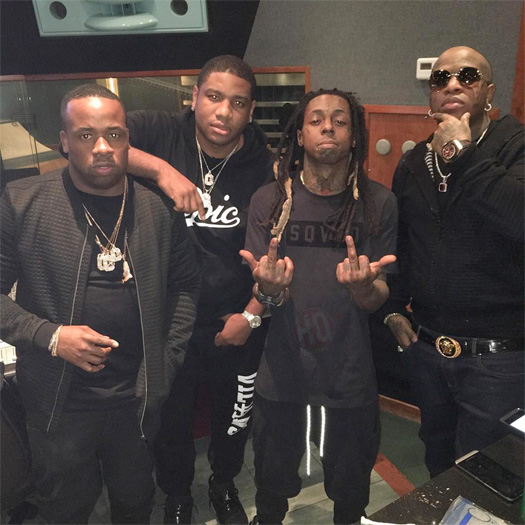 On episode 37 of RapRadar's podcast, Elliott Wilson and Brian "B.Dot" Miller sat down with Yo Gotti for an interview that you can listen to after the jump below. If you want to go straight to the Mr. Carter questions, head to the 59:30 mark.
During their conversation, Yo Gotti recalled listening to Lil Wayne's Tha Carter album before it was released to the world in 2004, how Wayne let him sit in the album studio sessions, and how he feels those memories are more valuable to him than money.
Gotti also spoke on getting Tunechi on his "Bible" song off his The Art Of Hustle album, as well as the picture of him in the studio with Tune and Birdman, which he mentioned that he was shocked to see Baby in the room as he originally came to the studio to rap with just Weezy!