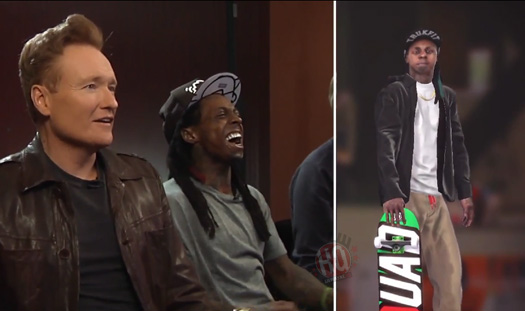 Lil Wayne and Tony Hawk both made a special appearance on Conan O'Brien's "Clueless Gamer" segment tonight on the TBS network to promote and play Tony Hawk's Pro Skater 5 video game, which will be released on September 29th.
Before playing the video game, Tunechi shows off an injury he picked up from skateboarding, as well as speaks on how him and Tony met, his tattoos, and more. We also get to see what Tune looks like in the game as he is one of the new skaters who have been added.
You can watch the hilarious clip after the jump below. Conan even ended up getting a "I Love Weezy" tattoo on his body after losing to Weezy on the video game!