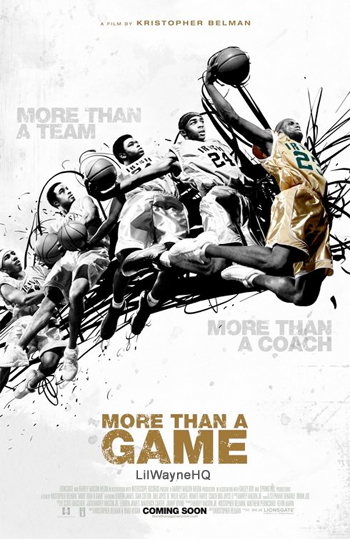 The rumor we posted earlier is true! This Friday, a Drake record featuring Lil Wayne, Kanye West and Eminem will hit iTunes and the net. The song is called "Forever" and it will be on the More Than A Game soundtrack (I know a lot people where saying this will be on Carter IV, Thank Me Later or Relapse 2). It was produced by Boi Wonder and according to Mack Maine: "The record was mastered this past weekend and honestly it sounds better than ever".
We also posted this yesterday:
The Young Money single titled "Girl You Know" is supposedly dropping this week and on the record is Lil Wayne, Drake, Jae Millz, Gudda Gudda and Tyga. Omarion was going to be on the track, but I am not sure if he still is after what has happened. They are shooting their parts for the video tomorrow.
Well, this video shoot has been pushed back to sometime next week, but don't forget that Drizzy and Weezy are shooting a music video for "I'm Goin' In" on Thursday. Last night, Birdman announced on UStream that they him, Drake and Lil Wayne will be shooting a music video for "Money To Blow" too.
Oh and be on the lookout for a Wayne and Jay Rock song dropping this or next week 😉