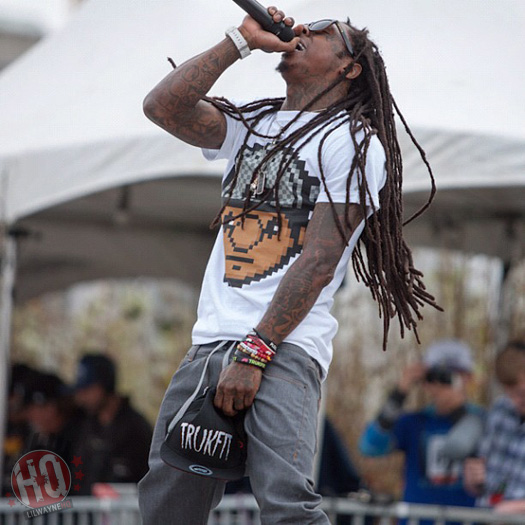 On October 20th, Lil Wayne made a special appearance at the "Dew Tour" in San Francisco, California to watch and perform at the Toyota City Championships. He attended the event rocking all new apparel from his TRUKFIT clothing line, including a pair of jeans (which he hasn't worn in a long time).
Weezy's friend Nyjah Huston was the skater who came 1st place at the competition and took home the 2012 Skate Street Dew Cup. Nyjah even talked about Wayne's attendance during his winner speech: "It's great to have Lil Wayne out there supporting skateboarding!"
Hit the jump to view lots more photos of Tunechi chilling and performing at the "Dew Tour".