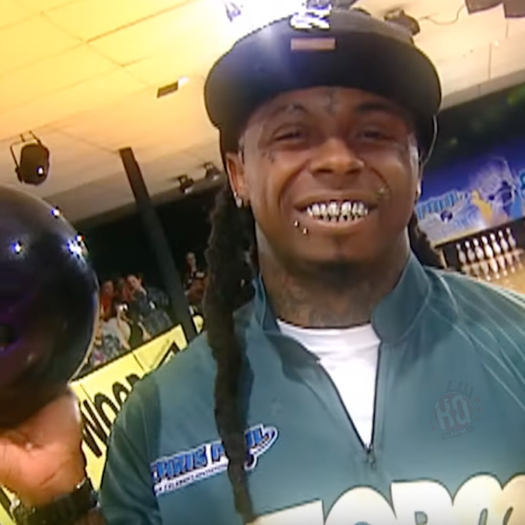 As it is #ThrowbackThursday today, we can watch some footage of Lil Wayne showing off his bowling skills on the television network ESPN.
For the 2011 Chris Paul PBA (Professional Bowlers Association) Celebrity Invitational at Riverboat Lanes in New Orleans, Louisiana on December 14th, Weezy teamed up with professional bowler Norm Duke to take on CP3 and pro bowler Jason Belmonte.
Unfortunately, Tunechi and Norm lost out to Chris and Jason in the very end, but it did look like a fun game for all. Tune even threw 3 gutter balls in a row before redeeming himself haha! You can check out the clip after the jump below, enjoy.