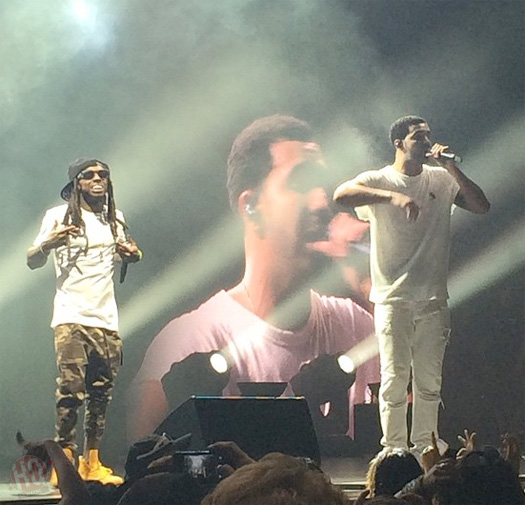 During their show in Phoenix, Arizona yesterday, Drake got everyone in the crowd to sing Happy Birthday to Lil Wayne as it's his 32nd birthday tomorrow.
After they had finished singing, Drizzy gave a speech on how grateful he is for what Tunechi has done for his career, as well as gave him a platinum Rolex watch, which he says is very special to him because it is one of the first things that he bought with one of the very first checks Tune gave him.
You can check it all out in the videos below. Weezy F Baby was speechless!