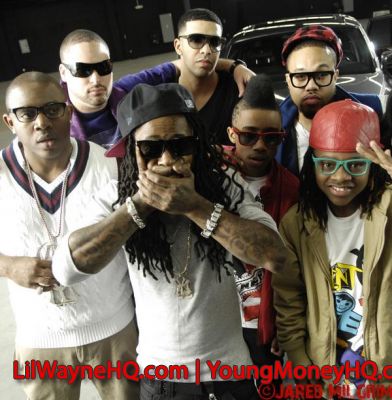 Wassup Young Moneyians,
We have officially opened our new website which is dedicated towards all of Young Money Entertainment and the artists signed to the label including Mack Maine, Drake, Gudda Gudda, Jae Millz, Lil Twist, Nicki Minaj, Omarion, Tyga, Shanell, T-Streets and Lil Chuckee.
We have been working on this project for a long time making it perfect, so we will own the best Young Money website on the net! We will be posting all of the latest news, music, pictures, videos and other stuff on the label and the artists!
Also, you may of noticed some other Young Money website open lately, well just so you all know, someone rushed creating that website, because they found out that we were creating a website for YME. They just wanted to be the first to open haha and this is why that website looks shit and as you can see, they are already trying to copy our pages and theme. So this is really sad and desperate, but at least you all now have the best Young Money website 🙂
It was stupid of me to announce it on Twitter anyway as that is how they found out, but anyways we are officially opening today! So we would appreciate it if you could check out the website, bookmark it and keep checking back as we will update the website daily with new stuff!
I would like to give a big shout out to YoungMulahBaby too who created most of the graphics for the website! Thanks again mate.
Thanks and enjoy 8)