The Come Up Vol. 17 (Wayne's World Edition)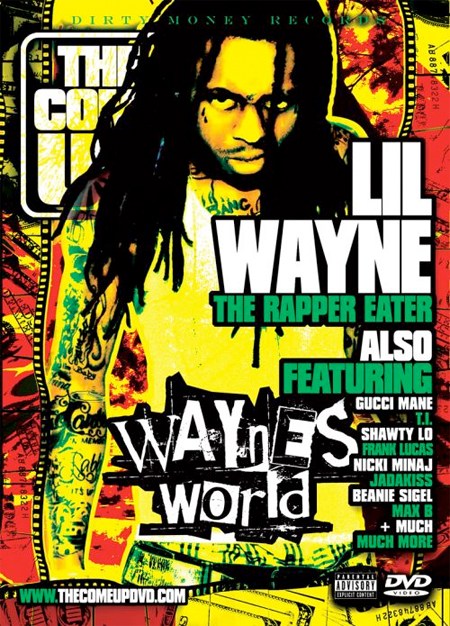 The Come Up DVD Volume 17 (Wayne's World Edition) was released in 2008 and includes footage from plenty of music artists such as: Lil Wayne, Nicki Minaj, T.I., Jadakiss, Joe Budden, Shawty Lo, Beanie Sigel, Gucci Mane, Max B, and even Frank Lucas. The creator of The Come Up DVD series is Fendi from Dirty Money.
The DVD shows a long interview with Weezy plus some footage of him in the studio with Nicki Minaj recording his verses for the "Big Spender" and "High As A Kite" songs, which can be found on Nicki's Sucka Free mixtape.