T-Streets
Carl Watts, better known by his stage name T-Streets, is a rapper from New Orleans, Louisiana. Though Streets did not dream about being a rapper when he was young, after meeting Lil Wayne he fell in love with rap and made up one seventh of the Sqad Up crew, flooding the mixtape game in 2002 and 2003. He was also in the Bad Ass Grasshoppers group with Wayne, Mack Maine and Shanell, and is now one of the few original members of Young Money left as he is also a close friend of Weezy, who regards him more of a brother than his artist.
Appearing on the Gold-certified We Are Young Money compilation album followed by his solo The Streets Is Watching mixtape, T-Streets has shown his ability to rap. He's most notable appearance was arguably his verse on Tunechi's "Hold Up" song, which appeared on the I Am Not A Human Being album back in 2010.
Latest Mixtape: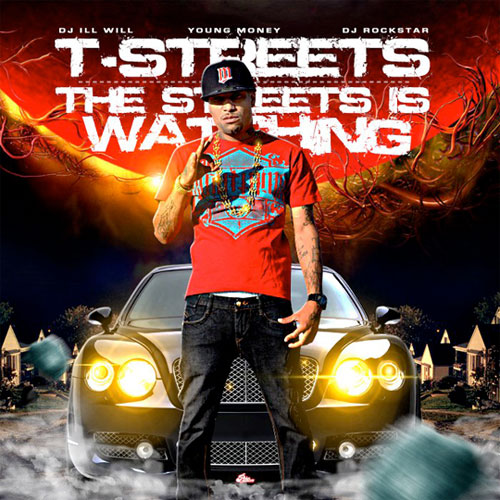 Latest Music Video:

T-Streets – Leave Me Alone (featuring Mack Maine)
Latest Feature:

Lucci Lou and T@ – East Side (featuring T-Streets, Gudda Gudda and K-Izzy)
Latest News: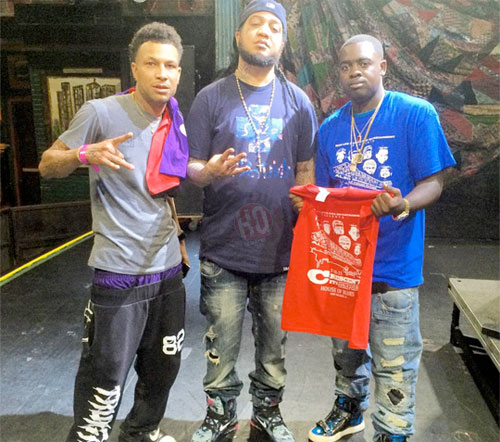 T-Streets and his label-mate Gudda Gudda's manager, Greg Gates, participated in an interview with Top Down Magazine to reveal how he first met the Young Money artists and why he did not want to be their manager at first. He also mentioned that Streets will be releasing a sequel to his The Streets Is Watching mixtape, as well as a book:
So for those that may not know you. Tell my readers who you are.
What people know me mainly for now is being the manager for Gudda Gudda and T-Streets for Young Money. I've been managing them since 2008.

How did you meet Gudda Gudda and T-Streets?
I actually met them years ago when Sqad Up, Gudda and Streets' old group, came to the first Greg Gate$ Music Conference/Get'Em Awards around 2005. I actually kept in contact with Kidd Kidd. I knew the old president of their label. Later on when Gudda had signed back with Young Money he went through a bad management situation and I happened to be one of the points of contact for Gudda's Myspace page and people kept calling me and I would hit Gudda up and tell him someone called for him. He started telling people I was his manager. Lol! Now we're like family. We call each other brothers. It's the same with Streets. He's with G all the time so he's family too.

What did you see in them that made you want to manage them?
I actually didn't want to manage him at all when he asked. I was kind of wary of managing artists at that time because it left a bad taste in my mouth with some bad business. I was really only messing with artists that I signed, but Gudda and Streets were pretty straightforward dudes and we vibe on a more personal level. They understood me and I understood them and they're loyal cats. If they're riding with you they're riding with you.

What's next for you and the artists that you manage?
Right now, Gudda and Millz are out on tour with Wayne. Guddaville 4 is coming. Streets has a book coming and Streets Is Watching 2 mixtape too. We're just going to keep going from there.