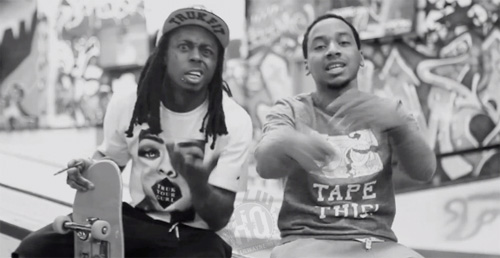 Eufradis Rodriguez, better known by his stage name Euro, is one of the newest artists to be signed to Young Money Entertainment. Even though he was born in the Dominican Republic, Euro currently lives in Providence, Rhode Island. He went to Alabama State University to play baseball for Coach Melendez, but in the end he decided to drop out so he could follow his dream to become a rapper.
It was the boss Lil Wayne who announced Euro is the latest member of YM during a skit on his Dedication 5 mixtape back in 2013. This was the Rhode Island rapper's main introduction to the world as the tape included four hot verses from him. We also learned about his nicknames, Eureka Franklin and Eurpatti LaBelle, from Wayne in a skit on D5. Euro is currently working on new music and building up his fanbase!
Latest Mixtape:
Latest Music Video:

Euro – I Know My Name
Latest Single:

Euro – Never Fold

Euro – Day Ones
Latest Feature:

Zoey Dollaz – Just Like That (featuring Euro and PARTYNEXTDOOR)
Latest News:
@euro @yago @RIPSTAH_VIP "D-E-N" Overload #Teaser1 pic.twitter.com/Bazn2WnOP4

— Andy Rodrigueϟ (@CancionEpica) February 28, 2016
Euro previews some new music from his upcoming Don't Expect Nothing project while in the studio.