Family
This page is for anyone who wants to know more information about Lil Wayne's family. Weezy makes sure that all of his family are good and he must do a great job, because you never hear any of his family talk negative about him (which happens a lot with celebrities and their families).
What you also need to know is that even though Wayne has four children with four different baby mothers, he keeps all of them happy and close together.
You can view more info on Lil Wayne's parents, grandparents, children, baby mothers, and other family members below!
Parents
Jacida Carter, also known for short as just Cita, is the mother of Dwayne Michael Carter Jr. She gave birth to Wayne at 19-years-old, which was during the time that she was graduating from high school. All of her life, Cita has loved to cook and has worked as a chef.
At 21-years-old, Jacida Carter was pressured to marry Lil Wayne's biological father, Dwayne Michael Turner, who was abusive to her. Not long after they were married, Dwayne Turner abandoned Cita and Wayne. This is the reason why Weezy dropped the 'D' from his 'Dwayne' name and just calls himself 'Wayne' – he does not want anything to do with his father (who he was named after).
After getting divorced from Dwayne Michael Turner, Ms. Carter met a guy named Terry and married him. This is who Lil Wayne raps about on his "Playing With Fire" verse: "Mama named Cita, I love you Cita; Remember when your p*ssy second husband tried to beat ya? Remember when I went into the kitchen, got the cleaver; He ain't give a f*ck, I ain't give a fuck neither". Even though Terry left Cita, Wayne is still cool with the guy and has called him "a good dude" in a magazine interview.
Jacida Carter then met Reginald McDonald, also known as Rabbit, who moved Cita and Wayne out of Hollygrove and to East New Orleans. Rabbit was one of the people who helped convince Weezy's mother to let him sign with Cash Money Records and pursue a career rapping. When Lil Wayne was 12-years-old, he found Rabbit's revolver and accidentally shot himself in the chest. This then made Cita stop Wayne from seeing Cash Money founders Bryan "Birdman" Williams and Ronald "Slim" Williams, and made him concentrate more on his education.
A year later, Reginald McDonald was murdered in the hood. After his death, Cita let her son return back to Cash Money and allow him to get a tattoo dedicated to Rabbit, who Wayne considered his real father. The tattoo was Weezy's very first one and it read "In Memory Of Rabbit: It's Up To Me".
Fast forward to today and Jacida Carter is happily married to Avery Goff. They got married at the Royal Palms in New Orleans, Louisiana on April 14th, 2012.
Grandparents
Lil Wayne's grandmother was called Mercedes Carter and his grandfather was called Larry Balsock. We know that it was Mercedes who first gave Wayne his nickname "Lil Tune" and we know that Larry "hustled till his heart stopped". They have both passed away.
Children
Reginae Carter
In 1998, Lil Wayne had his very first child when he was 16-years-old with his high-school lover Antonia "Toya" Wright, previously known as Antonia Johnson. They had a daughter, Reginae Carter, who they decided to name after Wayne's stepfather that died – Reginald.
Reginae, who is currently signed to her father's record label Young Money Entertainment, can both rap and sing. She used to be a member of the teenage R&B girl group called the OMG Girlz, but left in 2010. Nae Nae has also released a book about having a celebrity father with Birdman's daughter, Bria Williams, that was called Paparazzi Princesses.
Even though Weezy got married to Reginae's mother in 2004 and then got divorced in 2006, he still keeps in close contact with Toya to this day and remains good friends with her, so that they can raise their daughter together.
Dwayne Michael Carter III
On October 22nd, 2008, Lil Wayne had his second child with a woman named Sarah Vivan at Christ Hospital in Cincinnati, Ohio. They named their son Dwayne Michael Carter III, but everyone in the family calls him Lil Tuney for his nickname.
Wayne met Sarah Vivan at one of his concerts back in 2005 and they used to be in a relationship that was on and off. Sarah, who was born in 1988, currently lives in Atlanta and has a daughter herself called Essence. To this day, Weezy and Sarah are still great friends and keep in close contact to raise their son together.
Cameron Carter
Actress Lauren London gave birth to Lil Wayne's third child, Cameron Carter, on September 9th, 2009 at Cedars-Sinai Medical Center in Los Angeles. Lauren likes to keep their baby boy Cameron, who is also known by his nickname Killa, out of the spotlight.
Wayne first met Lauren London in 1998 when she was 15-years-old at Universal CityWalk in California. Earlier in his career, Weezy has rapped a few verses about his relationship with Lauren, which can be heard on songs such as "California Love", "Young'n Blues", and his "Frontin'" freestyle. They were also secretly engaged at one point, but parted ways due to their different lifestyles.
Neal Carter
Lil Wayne had his fourth child, Neal Carter, with singer Nivea B. Hamilton on November 30th, 2009. Nivea tries to keep Neal, who Wayne calls Meatball, away from the media and out of the public eye.
It was in early 2002 when Lil Wayne and Nivea B. Hamilton first met and started to date. They even collaborated on a song together called "She Feelin' Me". Later on in the same year, Wayne proposed to Nivea but ended up calling off the engagement 8 months later due to him getting engaged to his daughter's mother, Antonia "Toya" Wright.
Nivea then went and married music artist and producer The Dream in 2004 and had three kids with him. Right now, Nivea is currently divorced from The Dream and stays good friends with Weezy, so that they can raise their son together.
Other Family Members
Semaj (Half-brother)
Lil Wayne has a younger half-brother (same mother, different father) called Semaj. He is a few years younger than Wayne's daughter, Reginae Carter.
Dontae Wilmore (Cousin)
Dontae Wilmore is the name of Lil Wayne's cousin from New Orleans, Louisiana. He is a producer, skateboarder, and has also modeled for TRUKFIT. Weezy brought Dontae along with him on his 2013 America's Most Wanted music festival around America and Europe to skate on stage behind him.
Photos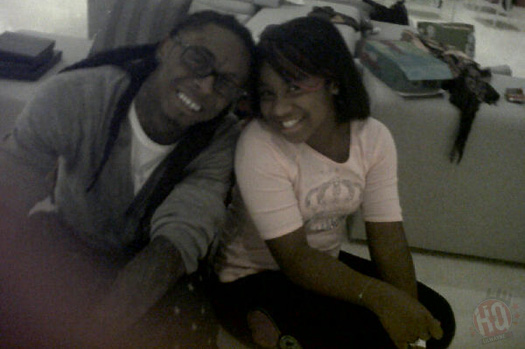 Lil Wayne with his daughter Reginae Carter.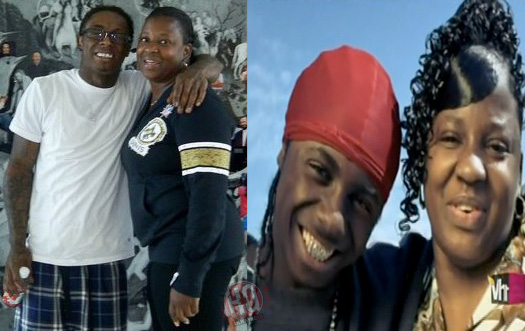 Lil Wayne with his mother Jacida Carter.

Lil Wayne with his son Dwayne Michael Carter III.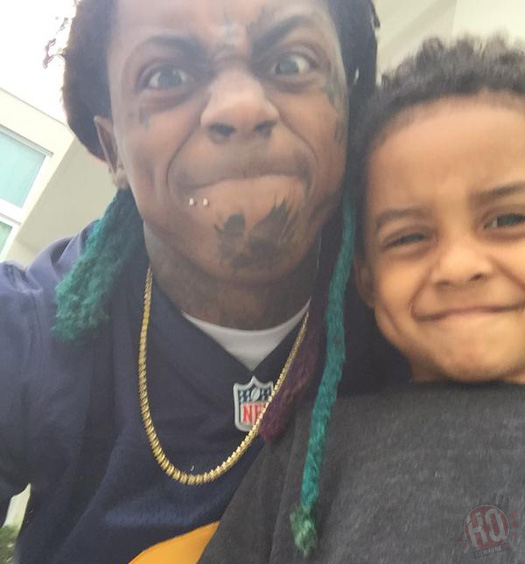 Lil Wayne with his son Cameron Carter.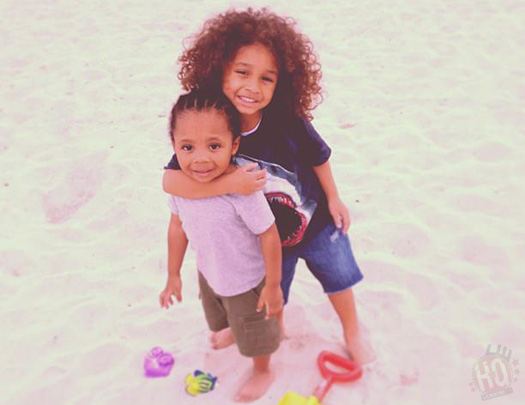 Lil Wayne's sons Dwayne Michael Carter III and Neal Carter.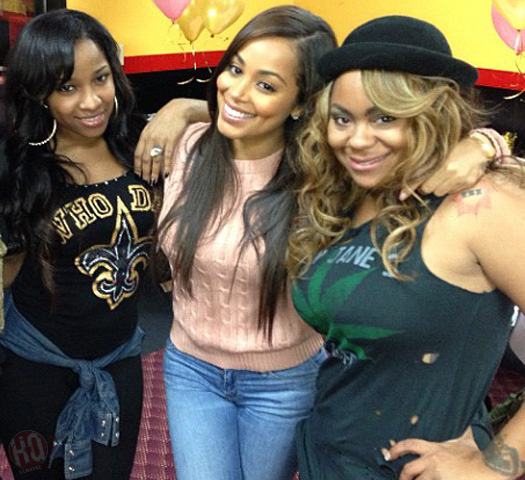 Lil Wayne's baby mothers Antonia Wright, Lauren London and Nivea.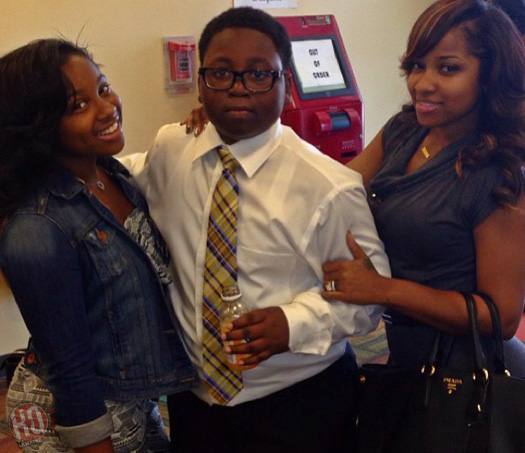 Lil Wayne's daughter Reginae Carter with her uncle Semaj and mother Antonia Wright.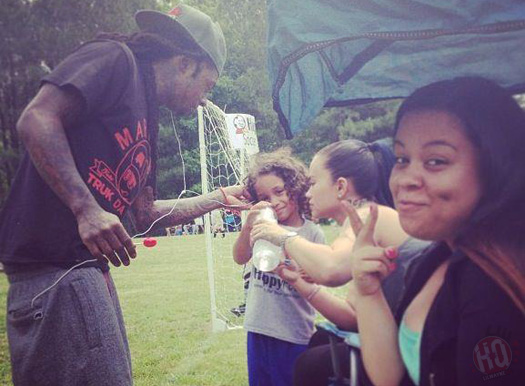 Lil Wayne and Sarah Vivan with their child Dwayne Michael Carter III.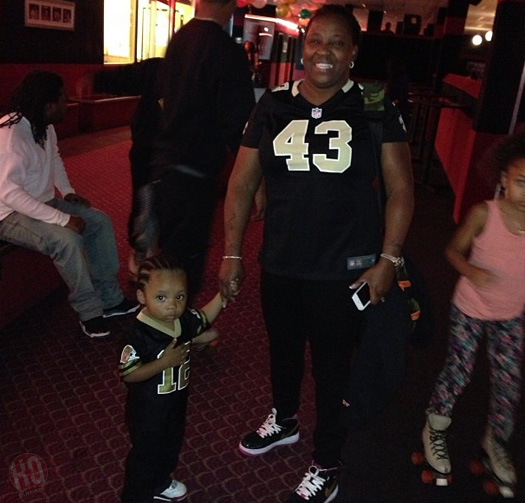 Lil Wayne's mother Jacida Carter with her grandson Neal Carter.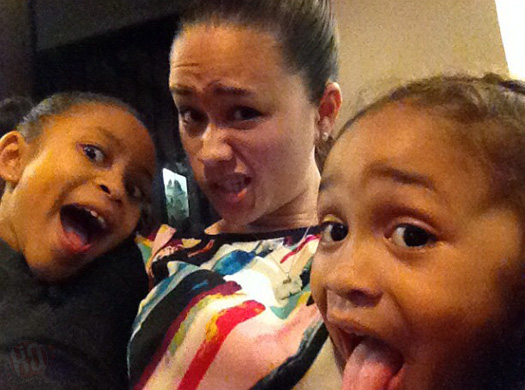 Lil Wayne's baby mother Sarah Vivan with her two children Dwayne Michael Carter III and Essence.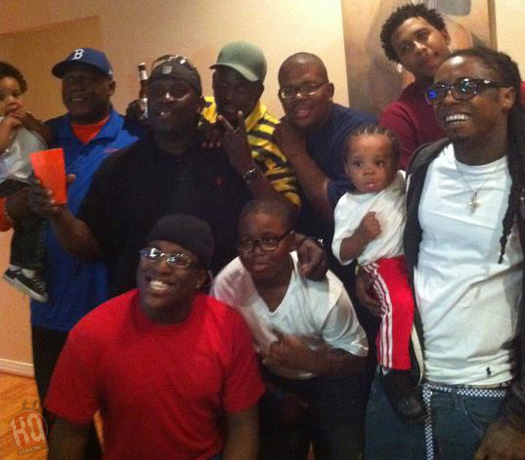 Lil Wayne with his son Neal Carter, stepbrother Semaj, and stepfather Avery Goff.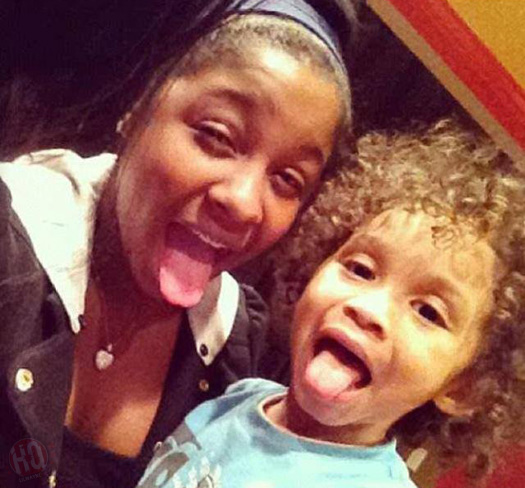 Lil Wayne's daughter Reginae Carter with her half-brother Dwayne Michael Carter III.

Lil Wayne's daughter Reginae Carter with her brothers Dwayne Michael Carter III and Neal Carter.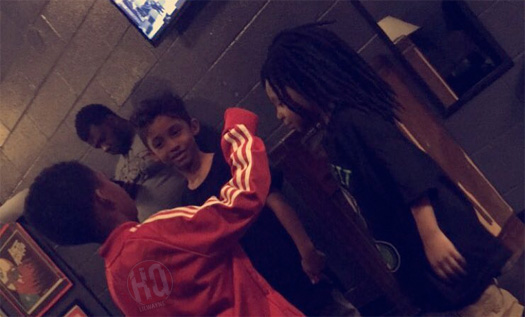 All of Lil Wayne's 3 sons Dwayne Michael Carter III, Cameron, and Neal together.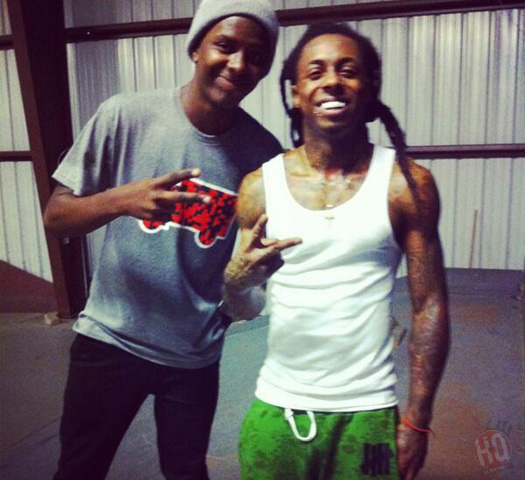 Lil Wayne with his cousin Dontae Wilmore.