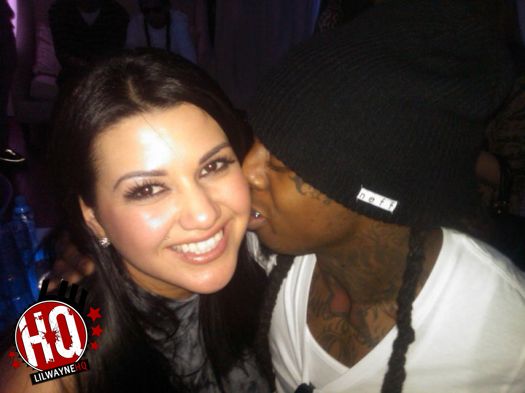 Rap-Up spoke to producer Jim Jonsin, who produced "Lollipop", recently about a record he produced for Lil Wayne's Tha Carter IV album, due out June 21. Jim says the song could possibly be titled "Blows My Brains" or "She's Always In My Head", and it could be the next single from the album. He also says Pitbull helped with the record, but I'm pretty sure Weezy won't keep him on the final version.
"It's got similarities to 'Lollipop'… it's just a little slower and it has similar sounds in it, so people may relate it to the step-brother of 'Lollipop.' It's also got completely different melodies and chords. Pitbull help me write the song… he has a verse and he did like a B-section on there, but I'm not sure if Wayne and Pit have agreed to keep him on there or what"
After the jump, you can watch a sneak peak of Jennifer Lopez' "I'm Into You" music video featuring Wayne, and also download the mastered version of Young Jeezy's "Ballin'" track featuring Tune, which has a few changes.