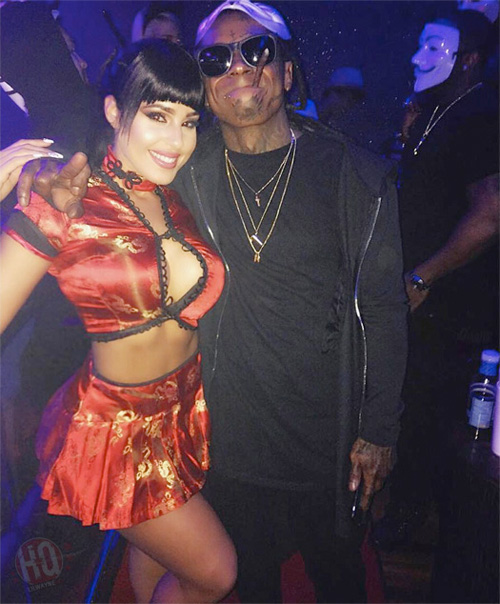 Stephanie Janet Acevedo, simply known as Stephanie Acevedo, is a singer and glamour model that was born on October 11th, 1987. Even though she was born in Miami, Florida, Stephanie is half-Cuban and half-Puerto Rican. She officially signed to Young Money Entertainment in 2015 after knowing Lil Wayne and Mack Maine personally for a few years prior.
Before becoming a Young Mula music artist, Stephanie Acevedo graduated from Miami Dade College as a medical student, covered magazines, did work on Telemundo, and even had a job as a ring-girl in the Championship Fighting Alliance MMA league. Steph, who has soul singer Betty Wright as her vocal coach, is currently working on her debut project that will drop on YM.
To date, Stephanie Acevedo has also been featured on both of Wayne's No Ceilings 2 and D6: Reloaded mixtapes, as well as been shouted out by her boss on his song "D'usse".
Latest Music Video:

Stephanie Acevedo – Acercate
Latest Cover:

Stephanie Acevedo – Body On Me (by Rita Ora and Chris Brown)
Latest Feature:

Lil Wayne – Weezy N Madonna (featuring Stephanie Acevedo)
Latest News:
Above, you can watch Stephanie Acevedo play an unreleased song of her's while driving in the car. There is currently no word on when she will be dropping the full track!