TRUKFIT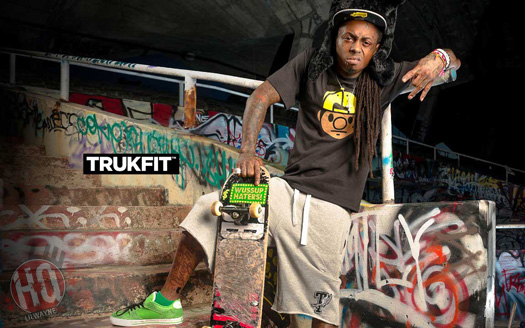 TRUKFIT, an acronym for "The Reason U Kill For IT", is a clothing brand from Lil Wayne that debuted in January, 2012. Weezy F Baby came up with the name from his childhood experiences when him and his friends would buy replica clothes from the back of a truck that would drive by his neighborhood. Then when people spotted the fake clothes, they would say: "you got on the truck fit". Wayne decided to change this saying around, so now it is cool to wear TRUKFIT apparel.
Lil Wayne always approves the designs, concepts and ideas for his clothing line first before they are sent to be produced, which are all inspired by his skateboarding lifestyle mixed with his street image. Close friends of Tunechi, Young Money artists, skaters, celebrities, and other music stars have all been spotted rocking TRUKFIT including: Rihanna, The Game, Trina, Justin Bieber, Austin Mahone, Drake, Fred Durst, Pauly D, Will Ferrell, Vinny Guadagnino, and plenty more! It also seems that Weezy has been rocking the apparel himself every day since it debuted because every new picture we see of him, he is wearing an item of clothing from his TRUKIFIT brand – even attending his deposition meeting wearing a TRUKFIT hoodie.
As well as wearing TRUKFIT apparel at every event he attends and in every music video that he appears in, another way Lil Wayne has been promoting his clothing line is by referencing it in his music. Below, you can read just some of the lyrics in which Wayne has mentioned TRUKFIT:
"Got that TRUKFIT t-shirt listening to Rebirth"

"Bitch, stop talkin' that shit and suck a nigga dick for some TRUKFIT"

"I don't know 'bout these other niggas, but I'm gettin' TRUKFIT money; And I ain't never number 2, so you ain't gettin' shit from me"

"Now go and light that weed up, I'm TRUKFIT tee'd up; Hoes down, B's up"

"And she be by her self, she a loner; TRUKFIT, I'm the owner; I make her moan, call her Mona; I have a threesome if they clone her"

"Gotta keep that TRUKFIT fresh, shout out to all of my hoes"

"Bust it wide open for a TRUKFIT sweater"

"Hands up in the air like we don't care; And that TRUKFIT shit is all we wear"

"I'm Tunechi, Young Tunechi, I wear TRUKFIT, fuck Gucci"
After debuting in January, 2012, TRUKFIT has proved to be very successful and as a result, has expanded from being sold only online to Macy's stores around the US. The clothing line has also widened its range from just selling hats, t-shirts, jumpers and hoodies to now selling beanies, jackets, shorts, sweatpants and socks.
Click here to purchase apparel from Tune's clothing line and you can view more photos of Lil Wayne wearing TRUKFIT below: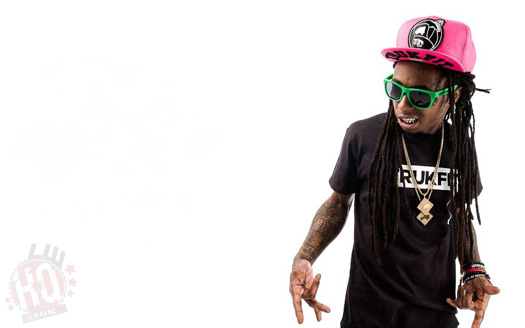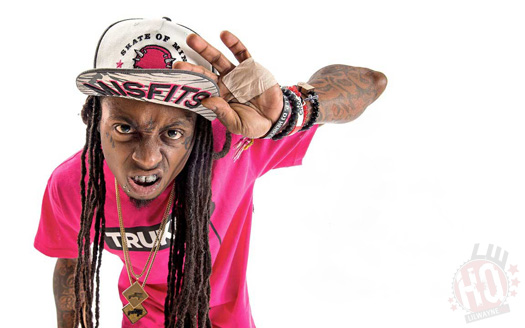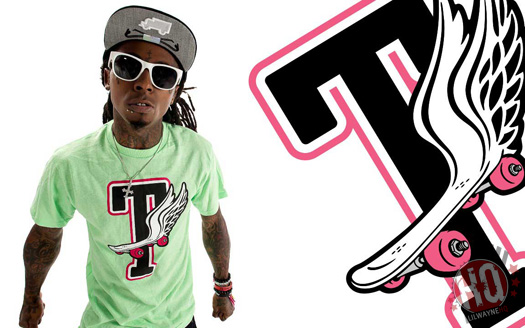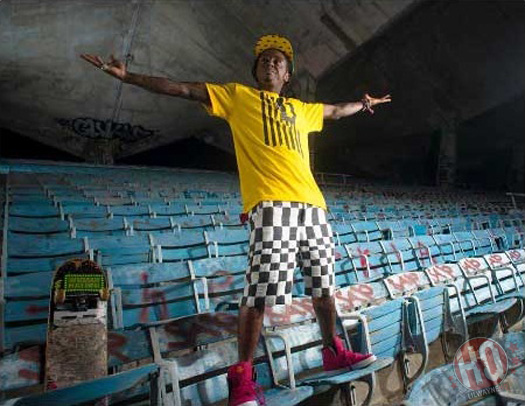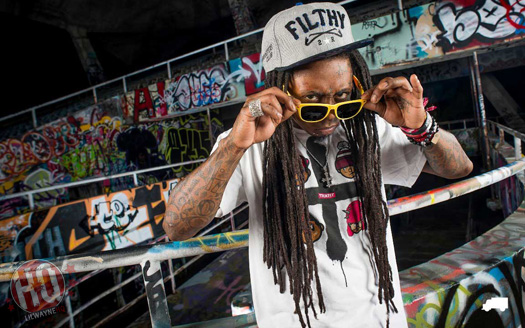 Photo credit: Kyle Camarillo