Tha Block Is Hot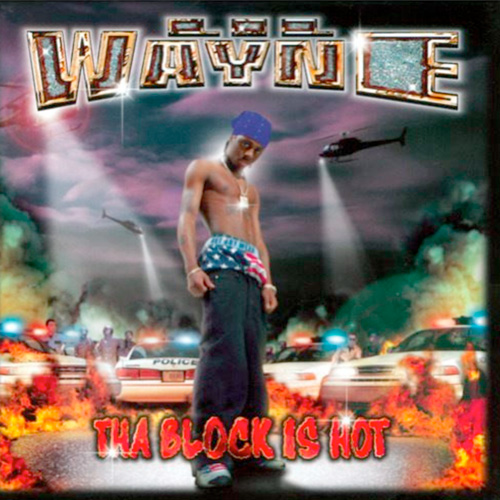 Tha Block Is Hot is an official album that was released by Lil Wayne on November 2nd, 1999. The project, which is Weezy's debut studio album in his music career, consists of seventeen songs that were all produced by Mannie Fresh.
From the day the album was released to today, Tha Block Is Hot has sold over one million copies in the U.S. alone – making it certified platinum. The singles that were released from his album are: "Tha Block Is Hot" and "Respect Us".
You can view the tracklist for Wayne's Tha Block Is Hot album below. Click here to purchase the project from Amazon!
Tracklist:
1. Intro (Feat Big Tymers)
2. Tha Block Is Hot (Feat Juvenile & B.G.)
3. Loud Pipes (Feat Big Tymers, Juvenile & B.G.)
4. Whatcha Wanna Do
5. Kisha (Feat Juvenile, Turk & B.G.)
6. High Beamin' (Feat B.G.)
7. Lights Off
8. Fuck Tha World
9. Remember Me (Feat B.G.)
10. Respect Us (Feat Juvenile)
11. Drop It Like It's Hot (Feat B.G. & Mannie Fresh)
12. Young Playa (Feat Big Tymers)
13. Enemy Turf (Feat Juvenile)
14. Not Like Me (Feat Big Tymers)
15. Come On (Feat B.G.)
16. Up To Me (Feat Turk)
17. You Want War (Feat Turk)