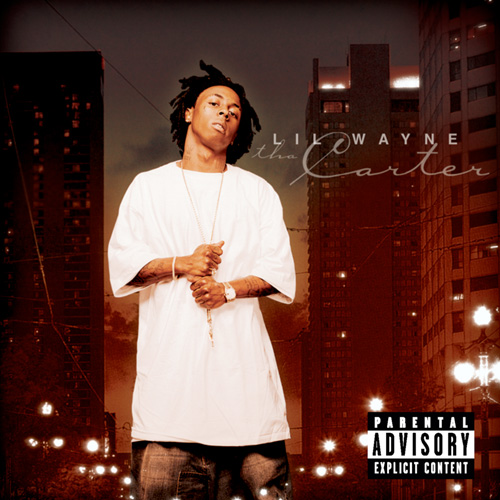 Tha Carter is an official album that was released by Lil Wayne on June 29th, 2004. The project, which is the first album in Weezy's Tha Carter series, includes a total of twenty one songs.
From the day the album was released to today, Tha Carter has sold over one million copies in the United States of America – making it certified platinum. The singles that were released from his album are: "Bring It Back", "Go DJ", and "Earthquake".
You can view the tracklist for Wayne's Tha Carter album below. Click here to purchase the project from Amazon!
Tracklist:
1. Walk In
2. Go DJ (Feat Mannie Fresh)
3. This Is The Carter (Feat Mannie Fresh)
4. BM J.R. (Feat Birdman)
5. On Tha Block #1
6. I Miss My Dawgs (Feat Reel)
7. We Don't (Feat Birdman)
8. On My Own (Feat Reel)
9. Tha Heat
10. Cash Money Millionaires
11. Inside
12. Bring It Back (Feat Mannie Fresh)
13. Who Wanna
14. On Tha Block #2
15. Get Down (Feat Birdman)
16. Snitch
17. Hoes (Feat Mannie Fresh)
18. Only Way (Feat Birdman)
19. Earthquake (Feat Jazze Pha)
20. Ain't That A Bitch
21. Walk Out