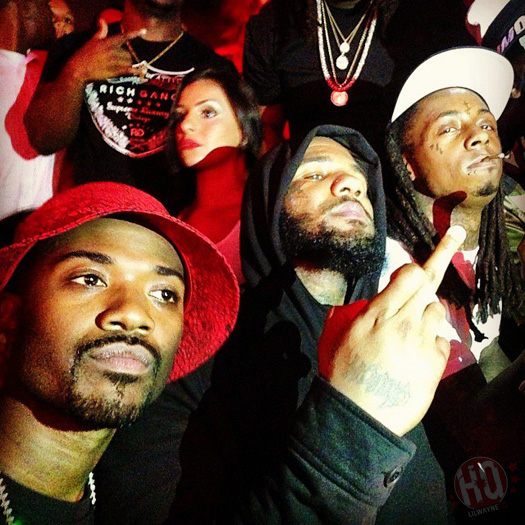 The Game recently sat down with Nick Cannon for a one on one interview on his Power 106 radio station show to promote his brand new album, Born 2 Rap.
Towards the end of their conversation at the 38:50 mark, Game had some nice words for Lil Wayne even though he did not place Wayne in his top 5 rappers of all time list:
"Lil Wayne is part of everyone's life. If you're alive at some point or another, Lil Wayne helped you do something."
You can watch the full interview and see exactly what the Compton rapper had to say about Weezy after the jump below! Are you surprised Tune did not make Game's top 5 list?