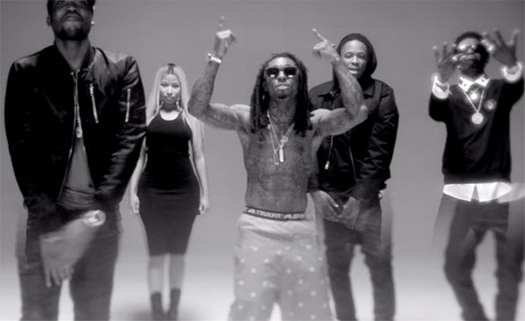 Rich Homie Quan recently sat down with Acton Entertainment in the United Kingdom for an interview. Throughout their conversation, Quan spoke on his upcoming debut studio album, which is currently untitled. It was also supposed to drop last year, but he does confirm "it will drop this year" instead.
At the 1:40 mark, Rich Homie revealed that Lil Wayne and Ryan Leslie will both be executive producing his debut album and at the 2:05 mark, he spoke on what he has learned from working with Wayne in the studio, as well as called him his "biggest idol" once again.
You can check out the interview in the video after the jump below!