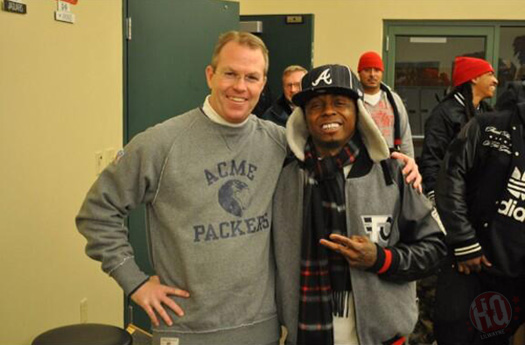 I have chosen the official remix to Fat Joe's "Ain't Sayin' Nothin'" single featuring Lil Wayne, The Game, and Dre for this week's "Feature Friday" installment.
The original version of this Cool & Dre-produced song appears on Joey's The Elephant In The Room album that dropped back in 2008. If you have seen the official music video for "Ain't Sayin' Nothin'", then you will also know that Weezy makes a cameo in that as well!
"You and yo' homies wack, you probably had too much of that corny yack; So watch where ya goin' and know where ya at, cause me and my goons don't know ya like that"
You can listen to the "Ain't Sayin' Nothin'" remix below and read the lyrics here.