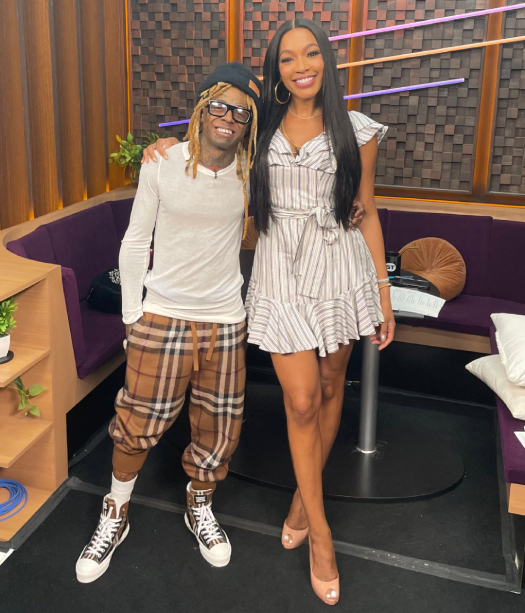 Lil Wayne was the special guest on "The Cari Champion Show" last week (March 15th) to discuss Aaron Rodgers wanting to leave the Green Bay Packers and join the New York Jets.
During his sit-down talk with Cari, the greatest rapper of all time talked about why he thinks Aaron turned into Brett Favre, what leaving words he has for Rodgers and what new number he will pick for his jersey, the news of Allen Lazard moving to the Jets too, and more.
You can check out some clips from the interview after the jump below and you can watch the full episode of Wayne on "The Cari Champion Show" on Amazon Prime here!