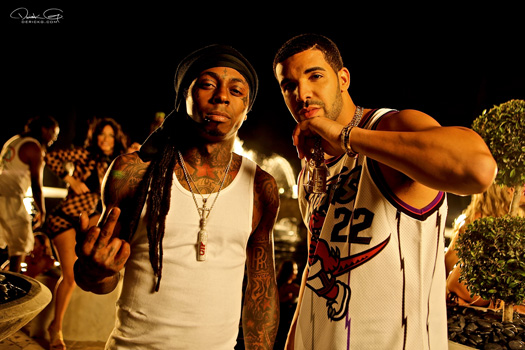 The "Feature Friday" installment for this week is Drake's "Ransom" song from 2008 featuring his Young Money boss Lil Wayne.
The Boi-1da-produced song, which does not appear on any official project, includes Weezy reciting all of the alphabet towards the end of his verse.
"I'mma bring that barrel to them bitches' eyeliners; And what I make up, would fuck up your skin; I pick the buck up and buck-buck, then buck-buck again; I would butt-fuck your friend, then suck up her twin, I put the buck up to him; Then buck-buck and buck-buck, and buck-buck again; Suck nut you duck, fuck your unloving kin; Now don't rub it in… like Lubriderm on a new tattoo"
You can listen to "Ransom" below. Is this your favorite Drizzy and Tunechi collaboration?