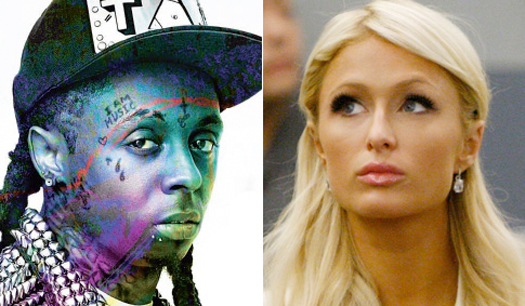 In the April issue of Interview Magazine, the bad boy rapper and party-girl hotel heiress bonded over their love for music, Miami clubs, and freedom (both served time behind bars in recent years).

Hilton took a break from filming her upcoming reality show in L.A. to interview Wayne in Miami, via phone. What broke the ice for the two fast-living mega-stars? Chatting about jail, of course.

"For me it was okay because it just meant that I was alone with my thoughts," said Wayne of his one-month stint in solitary confinement, after being caught with an iPod at Rikers Island last year.

"There were times when it was pretty tough to be by yourself, and to have no television, no sort of nothing…I was okay. I did fine," said Wayne, who released an album in jail.

Hilton, who served 23 days in prison in 2007 after violating her probation for repeatedly driving on a suspended license and ignoring court orders, empathized.

"I know how you feel," said the 30-year-old socialite. "It's the best feeling in the world when you come out."

Hilton and Wayne are currently each working on their music careers. They even exchanged phone numbers for a future collaboration.