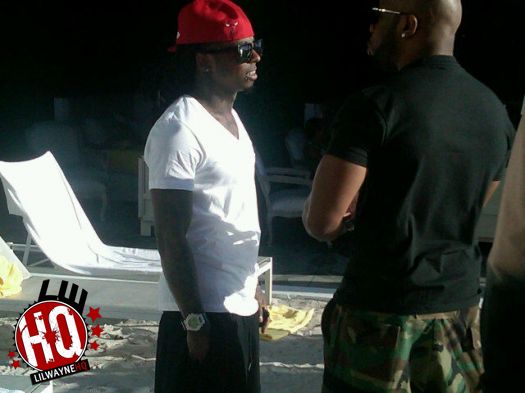 Paris Hilton recently interviewed Lil Wayne for April's issue of Interview Magazine, and it was Weezy who actually offered his services:
"I was gonna ask you, how are you gonna release an album and don't get me on it?" he told Paris, who is prepping her sophomore effort for this summer.

"Well, if you would be on the album, then I would be honored," she replied. "That would be the sickest thing. We should get each other's phone numbers so we can call each other after the interview or text or something."

It didn't take any convincing for Wayne to jump on board. "Cool. Sounds good," he said before exchanging digits with the socialite. – Rap-Up
I really don't think this is a good idea from Tune.