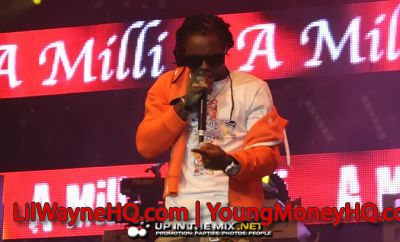 Here is a new song by 2 Pistols called "Come On" which features Lil Wayne and J. Holiday! This single is set to appear on 2 Pistols' second studio album titled Arrogant which is expected to be released just before the holidays this year! You might recognise Weezy's verse as it was previously leaked on a track with Lloyd and Young Keno but this is the official record for the verse! You can listen and download this track below:
Download: Rapidshare | zShare
If you didn't know, 2 Pistols is signed to Cash Money Records and be on the lookout for another Weezy single which should be hitting the net this or next week with Omarion!
Enjoy 8)