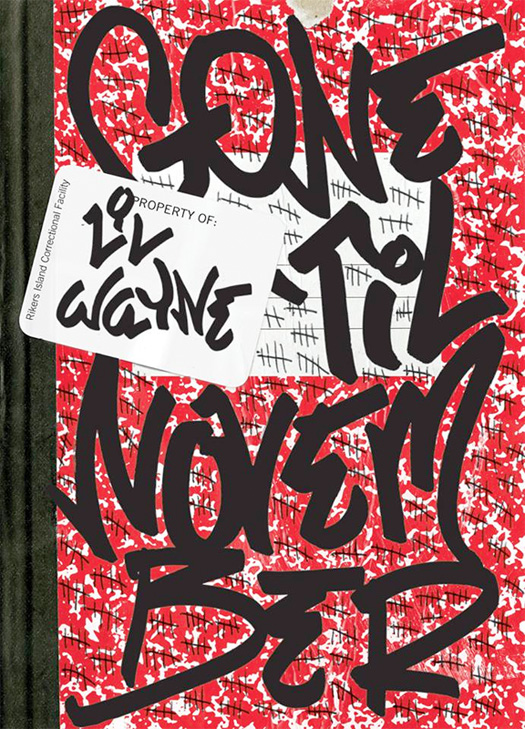 Later this month, Lil Wayne will release his "Gone 'Til November: A Journal of Rikers Island" memoir, and today, the first few pages from Wayne's book have surfaced online via Vulture.
In the pages, we can read what the first few days were like in prison for Weezy, what exactly he got up to, what he ate, who the inmates he got along with were, getting a suicidal-protection aide job, becoming friends with C.O.'s, getting into a fight on the yard, finding out the news Drake had slept with his girl, rapping for inmates, being visited by Diddy, Kanye West, Chris Paul, and more.
Tunechi also revealed he cried when he first heard his cell door lock behind him, he heard his son Dwayne Michael Carter III say "da-da" for the very first time over the phone while locked up, he never ever wants to go back to jail, and being told Drizzy wants him on his "Light Up" remix and to record his verse over the phone. Hit the jump or click here to read excerpts from the first few pages of Tune's "Gone 'Til November" book!