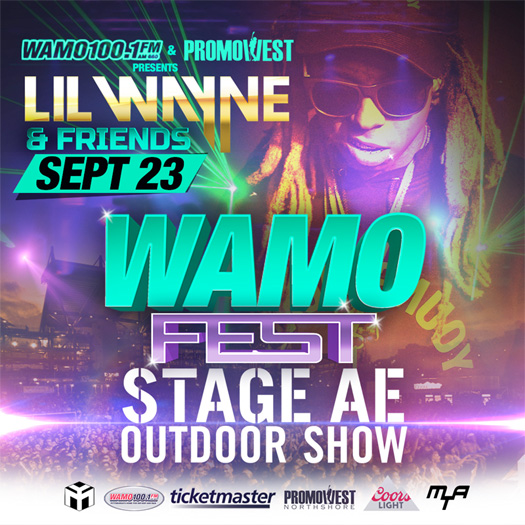 This year's WAMO Fest, which is going to take place at Stage AE in Pittsburgh, will have Lil Wayne and his friends headlining it.
If you wish to attend the 2017 WAMO Fest in Pennsylvania on September 23rd, you will be able to buy your tickets online from Ticketmaster here.
Tickets for the concert will go on sale this Friday (August 4th) from 10:00AM at $49.50! Will you be attending the show to see Weezy perform live?