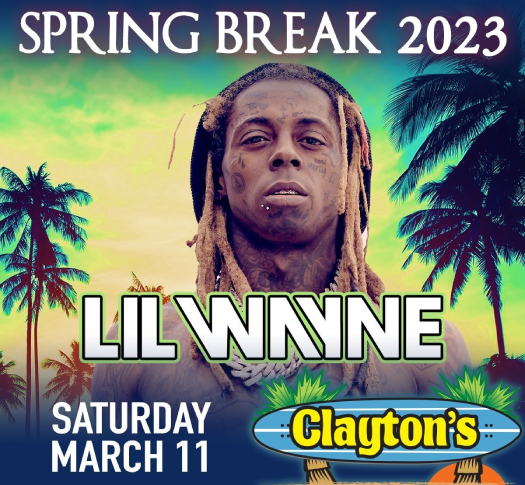 For the second time of his career, Lil Wayne will be hosting a Spring Break event at Clayton's Beach Bar in South Padre Island.
On Saturday, March 11th, Wayne will perform his hits live at the Texas venue for Clayton's Spring Break 2023 Beach Party with doors opening up at 8PM.
If you are over 16-years-old and wish to attend the show, click here to order your tickets online (VIP – $99.99 and General Admission – $69.99)! Will you be attending?