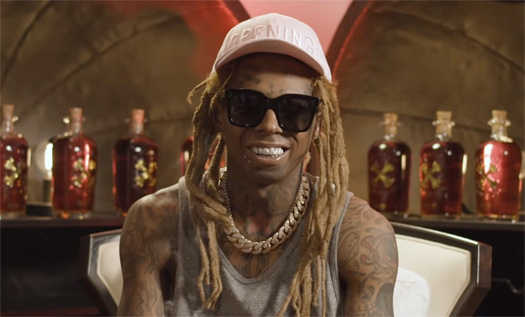 In this post, you can check out episode 2 and episode 1 of Lil Wayne in "The Bumbu Room", which is where he answers fan-submitted questions that are unique.
For episode 2, Weezy explains why he would choose Nike over Adidas, why he doesn't mess with Bentley, which place in the world has the hottest women and hottest strippers, having Shaq over Tim Duncan, and more. He also told a story of dressing up as Michael Jackson when he was a kid with his grandmother's wigs.
The debut episode included Tunechi revealing if he has ever ashed a blunt on a booty, what HoodyBaby does with big booties, why he would choose real asses over fake asses, why he would rather run everywhere than yell every time he spoke, how many side bitches are appropriate, and more. He even picked Nicki Minaj over Rihanna and Kobe Bryant over Michael Jordan!