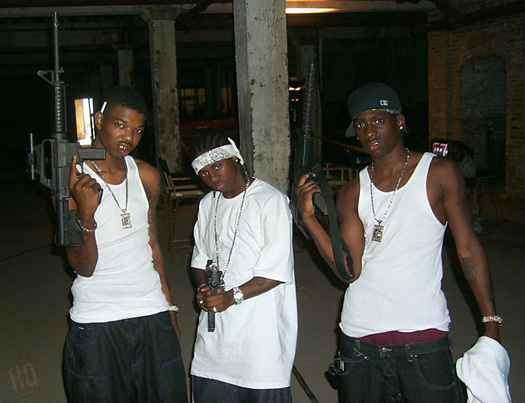 The "Feature Friday" edition for this week is a song from The B.G.z called "Fuck Big Boy" featuring Tec-9. In 1995, B.G. aka Lil Doogie and Lil Wayne aka Baby D formed a group called The B.G.z when they were in the very early years of their music careers.
This Mannie Fresh-produced track, which is a diss records towards New Orleans record label Big Boy Records, appears on the B.G.'s True Story album that was released back in 1995 on Cash Money Records.
"Try to knock out B.G., I'mma spray a nigga; Swear to God you was hard, but you don't want none of me; Cause I'm a little-bitty killa off Apple & Eagle; So put two and fall, see I ain't with that boy; Cause all I do is grab my .9 and break a nigga off; Somethin' proper, I will make you droppa; I'm a baby gangsta, not no P-poppa"
You can listen to "Fuck Big Boy" below.