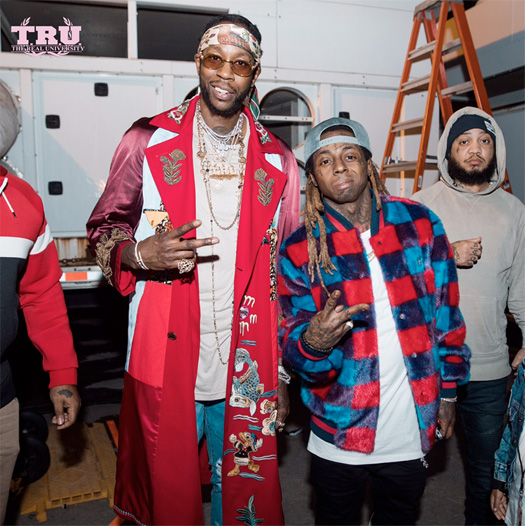 Two new 2 Chainz and Lil Wayne collaborations have surfaced online titled "Everyday Drug Music" and "Big Ballin'" that were both produced by Mannie Fresh.
The "Everyday Drug Music" song was recorded for Tunechi and Mannie's upcoming joint EDM project (hence the title of of the track) and "Big Ballin'" is a leftover from Tune and Tity Boi's collabo album ColleGrove.
We first heard a preview of the "Big Ballin'" record, which samples Big Tymers' single of the same name, back in 2016 and Chainz can also be heard saying "ColleGrove" at the start of it. The third verse from Weezy sounds unfinished, but hopefully the full official mastered version is released soon!