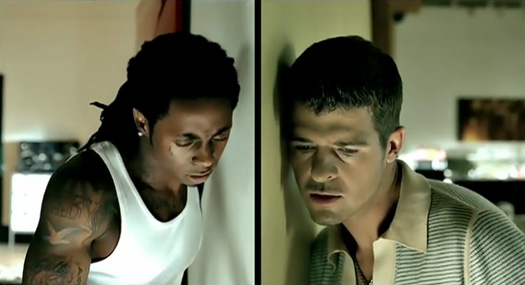 As it is #ThrowbackThursday today, here is a behind the scenes look at how Lil Wayne's "Shooter" video shoot featuring Robin Thicke went in 2006, courtesy of BlockStar DVD magazine.
In the behind the scenes clip, which you can watch below, we can see Tunechi, Robin and Benny Boom (the director) shooting their parts and talking to the camera.
Thicke also speaks about how this "Oh Shooter" song was already on his 2002 album, A Beautiful World, before Weezy added his verses to it a few years later for Tha Carter II.