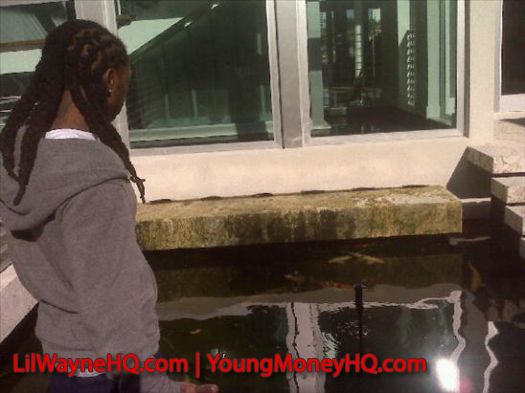 Even though Lil Wayne is currently locked up in prison, a new website has been created for him called WeezyThanxYou, and he will be writing letters on the website weekly. In his first letter, he thanks the fans for everything and tells us that he is in good spirits. He also tells us that he will be back blogging for ESPN again, and addresses Rebirth going gold. Tune also says that he is working out each day to pass time and reading the Bible. You can read the letter below:
Love. Live. Life. Proceed. Progress. That's who I am and who I'll always be. You see, we're all living on borrowed time, so I'm not worried about this situation. Life happens quick. The more time you spend contemplating what you should have done… you lose valuable time planning what you can and will do. Trying to tear down the past prohibits you from building up your future. So for my time here, my physical will be confined to the yard. My love and my spirit, however, know no boundaries.
I'm in good spirits man, for real.

My kids race through my mind all day. They know they were created with love, so love is how their life will be defined. I just hope my love and adoration for them provides a temporary bandage on a wound I unknowingly inflicted on them.